Every year before the Thanksgiving season I try to find new recipes on the traditional items. I try them once or twice before the holidays and tweak them to my taste.  At least one traditional side dish and a new better than before dessert.  This year was no different.  (As a Realtor, I often mail postcards with my favorite recipes on them.)
Here are a couple of the 2021 hits. I found the Chocolate Cheesecake recipe online but made a few small changes.  The bittersweet chocolate chips make it a little richer but I like the milk chocolate ones better, so I mix half and a half (its amount is the amount of one small bag of chips.)  I had never used cornstarch in a cheesecake before, but it does add texture.  The Whipping Cream just makes it fluffy so don't skip that either.  And don't skip the water bath part either – that will keep it from cracking and help it bake evenly.  Trust me, I know from experience.
Chocolate Cheesecake
Ingredients:
1 cup finely crushed chocolate graham crackers
½ stick butter melted
3 (8 oz) packages cream cheese – softened
1 cup granulated sugar
2 tbsp. cornstarch
1 tsp. vanilla (or almond) extract
3 large eggs – room temperature
¾ cup heavy whipping cream (lightly whipped)
5 oz. bittersweet chocolate chips (melted)
5 oz. semi-sweet chocolate chips (melted)
TOPPING:
½ cup heavy whipping cream
4 oz. semi-sweet chocolate chips
Instructions:
Spray bottom and sides of a 9' x 3' springform pan.  Wrap the exterior of the pan with two layers of foil.  Combine graham cracker crumbs with melted butter. (I add about a tablespoon of sugar as well but not necessary).  Press firmly to the bottom of the pan.  Bake at 350 for about 6-8 minutes and let cool.  In a large bowl, combine cream cheese, sugar, cornstarch, vanilla and beat at medium speed until creamy.  Beat in eggs one at a time.  Then fold in slightly whipped heavy cream and melted chocolate.  Mix well and pour into pan over crust.  Place in a roasting pan and pour boiling water in roaster halfway up the side of springform pan.  Bake at 325 for 50 minutes.  Turn off the oven. Do not open the door. Let cheesecake continue to "bake" for 30 more minutes.  Remove and cool.  Chill for about 4-5 hours.  For the topping, bring heavy cream to a boil. Remove and add chocolate. Whisk until smooth.  Pour warm glaze on top of the cake and chill for one hour.
Southern Squash Casserole
Ingredients:
3 cups cornbread stuffing
1/2 stick melted butter
1 can cream of chicken soup
1/2 cup sour cream
4 cups small yellow squash cut in thin slices
1/2 cup cheddar cheese
Instructions:
Stir the stuffing and butter in a large bowl. Reserve 1/2 cup of the stuffing mixture to put on top.  Spoon the remaining stuffing mixture into a 2-quart shallow baking dish.
Mix the soup and sour cream, then add the yellow squash and cheese. Spread the mixture over the stuffing mixture and sprinkle with the reserved stuffing mixture.
Bake at 350°F. for 40 minutes or until the mixture is hot and bubbling
Looking to Buy, Build or Sell? Give Me a Call Today!
Happy Cooking!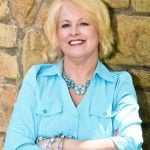 Carol Cordrey-Broker®
Mobile: 615-604-4272
E-Mail: [email protected]
www.carolcordrey.com