When it comes to choosing a place to live, many factors play a pivotal role in making that decision. Springfield, Tennessee, often referred to as the "home of country music," is a hidden gem in the Volunteer State that has a lot to offer. In this blog post, we'll explore why Springfield, TN is a great place to call home.
Affordable Cost of Living:

One of the most significant advantages of living in Springfield is its affordability. The cost of living in Springfield is notably lower than in many other cities across the United States. This is a huge draw for families, young professionals, and retirees looking to make the most of their hard-earned dollars.

Friendly Community:

Springfield is renowned for its small-town charm. The community is close-knit, and residents often enjoy a strong sense of belonging. It's a place where you can get to know your neighbors, and it often feels like one big extended family. You'll find people who genuinely care about each other, which can be rare in larger, bustling cities.

Rich History:

Springfield is steeped in history, offering residents the opportunity to explore its past. The city boasts numerous historic homes, museums, and landmarks. The Robertson County Courthouse, for instance, is listed on the National Register of Historic Places. If you have an appreciation for history and architecture, Springfield is the place for you.

Proximity to Nashville:

Springfield is conveniently located just 30 miles north of Nashville, the capital of Tennessee. This proximity allows residents to enjoy the benefits of a major city without sacrificing the peace and tranquility of a smaller town. You can work in the city, enjoy its vibrant music and cultural scene, and return to the serenity of Springfield at the end of the day.

Recreational Activities:

If you're an outdoor enthusiast, Springfield offers a plethora of opportunities for you to explore. Robertson County features several parks and natural areas perfect for hiking, picnicking, and other outdoor activities. The city also plays host to numerous community events and festivals throughout the year, providing entertainment and a strong sense of community involvement.

Great Place to Raise a Family:

Springfield is an ideal place to raise a family. The close-knit community provides a safe and nurturing environment for children. The local schools offer quality education, and the affordability of the area means families can live comfortably without feeling financially strained.

Peaceful Living:

Compared to the hustle and bustle of city life, Springfield offers a peaceful and serene atmosphere. If you appreciate a quieter, less hectic environment where you can enjoy nature and clear skies, this town is perfect for you.
In Conclusion: Springfield, TN is a hidden gem in the state of Tennessee. Its affordability, small-town charm, rich history, and proximity to Nashville make it an excellent place to call home. If you value community, history, and the opportunity to experience a blend of small-town living and easy access to the big city, Springfield may be the perfect place for you. Whether you're a young professional, a family looking for a great place to raise your children, or a retiree seeking a peaceful and welcoming community, Springfield has something to offer everyone.
Springfield, TN Homes for Sale
Until next time…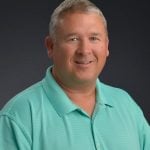 Dan Adams Jr. Realtor® | One Click Realty