White House is a small town with big character. It's a hidden gem in the heart of Tennessee, offering a quality of life that is unmatched by any other. Here are the Top 6 reasons why you should consider making White House your new home:
Great Community: White House, TN, is known for its tight-knit community. Residents here are friendly, welcoming, and always willing to lend a helping hand. Whether you're looking for a new church to attend or need help with a home repair, you can count on your neighbors in White House.
Affordable Living: One of the best things about living in White House is that it's affordable. The cost of living here is lower than in many other places in Tennessee, and you get more bang for your buck. You can find a nice home with plenty of land for a fraction of the cost of a home in a larger city.
Great Schools: White House is home to some of the best schools in Tennessee. The White House School District is highly ranked for its academic programs, and there are many extracurricular activities for kids of all ages. Whether you have young children or teenagers, you can feel confident that they'll receive a top-notch education in White House.
Beautiful Scenery: White House is situated in a picturesque location, surrounded by rolling hills, farmland, and beautiful forests. The town is close to several parks and recreational areas, including Rockland Recreation Area and Highland Rim Trail. There are plenty of opportunities for outdoor activities like hiking, fishing, and camping.
Easy Access to Nashville: While White House is a small town, it's conveniently located just 22 miles north of Nashville. This means that residents can easily access all of the amenities of a larger city, including great restaurants, shopping, and entertainment options.
Friendly Business Environment: White House is a great place to start a business or relocate your existing one. The town has a thriving business community, and there are many resources available to help entrepreneurs and small business owners succeed.
In conclusion, White House, TN, is a hidden gem in Tennessee that offers a great quality of life. With its friendly community, affordable living, great schools, beautiful scenery, easy access to Nashville, and friendly business environment, there's something for everyone in White House. If you're looking for a new place to call home, consider White House, TN!
Ready to start your home search in White House? Click here to start your journey today and see what homes are available.
Until next time…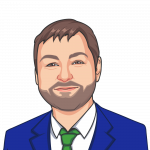 C.V. Williams-Realtor® One Click realty
chad@oneclickrealty | 615-766-2870