Here are the Top 6 Reasons to Live in Greenbrier, TN. When it comes to finding the perfect place to raise a family, Greenbrier, Tennessee, offers a unique blend of small-town charm and modern amenities. Nestled in the picturesque countryside of Robertson County, Greenbrier boasts a close-knit community, excellent schools, and an abundance of natural beauty. In this blog post, we will explore the numerous benefits of raising a family in Greenbrier, TN, and why it stands out as an ideal destination for those seeking a peaceful and enriching lifestyle.
A Welcoming and Tight-Knit Community: Greenbrier is known for its warm and welcoming atmosphere, where neighbors still greet each other with a smile and lend a helping hand when needed. The sense of community is strong, creating an environment where families can thrive and form lasting connections. Engaging in local events, festivals, and community organizations offers opportunities to build relationships and create lifelong friendships.
Safe and Family-Friendly Environment: Safety is a top priority for any family, and Greenbrier excels in providing a secure environment for its residents. The town has a low crime rate, allowing parents to feel at ease as their children explore the neighborhood and participate in outdoor activities. The local authorities prioritize the well-being of the community, ensuring a sense of security and peace of mind for families.
Exceptional Educational Opportunities: Greenbrier is home to a reputable school district that focuses on providing quality education to its students. The Robertson County School System emphasizes academic excellence and offers a range of extracurricular activities, including sports, arts, and music programs. Additionally, the small class sizes ensure individual attention and personalized learning, fostering a nurturing environment for children to grow and excel.
An abundance of Outdoor Recreation: Greenbrier's scenic beauty and proximity to nature make it an excellent place for families who appreciate outdoor activities. The town is surrounded by lush greenery, rolling hills, and meandering rivers, offering numerous opportunities for hiking, camping, fishing, and exploring nature trails. With parks, playgrounds, and sports fields scattered throughout the town, children have plenty of space to play, engage in sports, and enjoy the great outdoors.
Accessible and Convenient Location: Greenbrier's location provides a peaceful escape from the hustle and bustle of city life while still offering easy access to modern amenities. Situated just 30 minutes from downtown Nashville, families can enjoy the benefits of a close-knit community without sacrificing the convenience of urban amenities. From cultural events and shopping to entertainment and career opportunities, the vibrant city of Nashville is within reach for a fun day trip or weekend adventure.
Affordable Cost of Living: Compared to nearby urban areas, Greenbrier offers a more affordable cost of living, making it an attractive choice for families looking to establish roots and build a solid future. The housing market provides a range of options, from cozy family homes to spacious properties with generous yards. Lower property taxes, utility costs, and overall expenses contribute to a comfortable and budget-friendly lifestyle.
Greenbrier, Tennessee, provides a nurturing environment for families seeking a tranquil and enriching lifestyle. The town's welcoming community, excellent schools, abundant outdoor activities, and convenient location create an idyllic setting to raise a family. With its emphasis on safety, affordable cost of living, and access to nearby amenities, Greenbrier stands out as an ideal place to create cherished memories and build a strong foundation for the future
Start Your Home Search Today in Greenbrier, TN
[showcaseidx shortcode encountered an error]
Let's Get You Moving!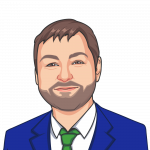 C.V. Williams-Realtor® | One Click Realty