Finding the perfect place to settle down and raise a family is a profound decision that requires careful consideration. If you're searching for a welcoming and family-oriented community, look no further than Portland, Tennessee. Tucked away in the picturesque landscapes of Sumner County, Portland offers a delightful combination of small-town charm, excellent schools, and a supportive community. In this blog post, we'll explore the top five reasons why Portland, TN, is an ideal destination to live and raise a family.
1. Safe and Secure Environment: As a parent, safety is naturally a top priority when choosing a place to raise your family. Portland shines in this aspect, as it boasts a low crime rate and a close-knit community that looks out for one another. Children can enjoy the freedom of playing outside without unnecessary worries. The sense of security and peace of mind that comes with living in a safe environment contributes significantly to the overall well-being of your family.
2. High-Quality Education: Education is at the core of a thriving family life, and Portland excels in providing excellent educational opportunities. The town is served by reputable schools with dedicated educators who prioritize the growth and success of their students. A strong emphasis on academics, extracurricular activities, and a supportive learning environment ensures that your children receive a well-rounded education to prepare them for a successful future.
3. Close-Knit Community: Portland's small-town charm extends beyond a warm welcome; it fosters a tight-knit community that feels like an extended family. Neighbors know each other by name, and local events and activities bring everyone together. The town's friendly atmosphere creates ample opportunities to build lasting relationships and create cherished memories with other families in the area.
4. Abundance of Outdoor Recreation: Living in Portland means having access to a wide array of outdoor recreational activities that cater to families of all ages. From picnics in the scenic parks to fishing and boating on Old Hickory Lake, there's never a shortage of ways to enjoy the great outdoors. Portland's beautiful surroundings provide the perfect backdrop for family adventures, encouraging physical activity and a love for nature.
5. Family-Focused Events and Festivities: Throughout the year, Portland hosts a plethora of family-friendly events and festivities that celebrate the community's spirit. From seasonal festivals to holiday parades, these events offer wholesome fun and entertainment for all family members. Engaging in these local traditions allows your family to connect with others, embrace the town's culture, and create cherished traditions of your own.
In conclusion, Portland, TN, offers a warm and nurturing environment that makes it an exceptional place to live and raise a family. Its commitment to safety, excellent education, and a strong sense of community set the stage for a fulfilling family life. Add to that the abundance of outdoor activities and family-focused events, and you have a recipe for lasting memories and a sense of belonging. If you're seeking a place where your family can grow and thrive while being surrounded by supportive neighbors and a welcoming community, Portland is the perfect choice for you.
Homes For Sale in Portland, TN
Let's Get You Moving!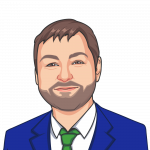 C.V. Williams-Realtor® | One Click Realty