Are you a first-time homebuyer looking to settle down in the charming city of White House, Tennessee? Congratulations on taking the first step toward homeownership! White House is a welcoming community with a strong sense of community, excellent schools, and a convenient location near Nashville. If you're searching for the perfect neighborhood to call home, we've got you covered. Here are the top five neighborhoods for first-time homebuyers in White House, TN:
1. Indian Ridge: Indian Ridge is a highly sought-after neighborhood for first-time homebuyers due to its family-friendly atmosphere and affordability. The area boasts a variety of single-family homes with spacious yards, making it an ideal choice for those seeking a quieter suburban lifestyle. The neighborhood is also conveniently located near shopping centers, restaurants, and parks, providing residents with everything they need within a short drive.
2. Greystone Estates: Greystone Estates offers a mix of newly constructed and well-established homes, providing first-time buyers with a range of options to choose from. This neighborhood is known for its safety and tight-knit community, making it a popular choice for families. The nearby schools are highly regarded, making it an excellent place to raise children. With easy access to major highways and downtown Nashville, Greystone Estates offers both convenience and comfort.
3. Oakmont: Oakmont is a picturesque neighborhood that boasts a more rural and relaxed ambiance. It's a fantastic option for first-time homebuyers seeking a serene environment while still being close to urban amenities. The area is characterized by spacious properties, large oak trees, and a strong sense of community. Residents can enjoy the tranquility of suburban living while being just a short drive away from White House's downtown area.
4. Highland Ridge: Highland Ridge is an up-and-coming neighborhood that has been gaining popularity among first-time homebuyers. The area features a mix of new constructions and established homes with modern amenities. Its strategic location near schools and parks makes it an excellent option for families. The neighborhood's friendly and welcoming atmosphere, combined with its affordability, makes it an attractive choice for those entering the housing market.
5. Magnolia Springs: Magnolia Springs is a thriving community known for its diverse housing options and beautiful surroundings. Here, first-time homebuyers can find a mix of townhouses and single-family homes, offering various layouts to suit different needs. The neighborhood is known for its strong sense of community, and residents often participate in local events and gatherings. Magnolia Springs is conveniently located near shopping centers, schools, and recreational facilities, making it an excellent choice for families and individuals alike.
Choosing the right neighborhood is a crucial step for first-time homebuyers, and White House, TN, offers an array of appealing options. From Indian Ridge's family-friendly vibe to Oakmont's serene atmosphere, each neighborhood has its unique charm and advantages. As you embark on this exciting journey of homeownership, take the time to explore these top five neighborhoods in White House to find the perfect place to call home. Good luck with your search, and may your new home bring you years of happiness and fulfillment.
Homes for Sale in White House, TN
Let's Get You Moving!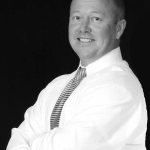 Rick Suiter-Broker® | One Click Realty