When you're considering purchasing a home in White House, TN, it's crucial to understand that it's one of the most significant investments you'll ever make. A key step in ensuring your investment's soundness is getting a thorough home inspection in White House, TN. This inspection can uncover hidden issues that might not be visible to the untrained eye, potentially saving you thousands of dollars in repairs down the road. To ensure a successful and informative home inspection in White House, TN, here are the do's and don'ts you should keep in mind.
The Do's of a Home Inspection:
Hire a Qualified Inspector: Start by hiring a licensed and experienced home inspector. Check their credentials, reviews, and references to ensure they are qualified for the job.
Accompany the Inspector: Be present during the inspection. It's an opportunity to learn about your potential new home and ask questions.
Ask Questions: Don't be afraid to ask the inspector questions. They should be able to explain their findings and offer insights into the condition of the property.
Prepare a List: Before the inspection, make a list of specific concerns or areas you want the inspector to focus on. This will ensure nothing important is overlooked.
Review the Report: Once the inspection is complete, carefully review the inspection report. It should detail all the findings, including both minor and major issues.
Plan for Future Repairs: Use the inspection report to plan for any necessary repairs or maintenance. Understanding the condition of the property will help you make informed decisions.
The Don'ts of a Home Inspection:
Don't Skip the Inspection: Even if the property looks perfect, never skip a home inspection. Hidden issues could turn your dream home into a nightmare.
Don't Interfere with the Inspector: While it's essential to be present, don't interfere with the inspector's work. Let them concentrate on their job without distractions.
Don't Expect Perfection: No home is perfect. Be prepared for the inspection to uncover some issues. What matters is whether they are manageable or deal-breakers.
Don't Rely on Friends or Family: While it's great to have a second opinion, don't rely solely on friends or family for your home inspection. Professional inspectors have the training and expertise needed for a comprehensive assessment.
Don't Ignore Red Flags: If the inspector uncovers significant issues like structural problems or a faulty roof, don't ignore them. Consider the potential costs and whether you're willing to take them on.
Don't Rush Through the Process: Take your time during the inspection. Rushing through it might cause you to overlook critical details.
Don't Skip Regular Inspections: Even if the initial inspection doesn't reveal any significant issues, continue with regular maintenance inspections throughout your ownership to catch problems early.
In conclusion, a home inspection is a critical step in the home-buying process. Following these do's and don'ts will help you make the most of your inspection and make informed decisions about your potential new home. Remember that the goal is not just to uncover issues but also to gain a better understanding of the property's condition, allowing you to plan for a happy and hassle-free homeownership experience.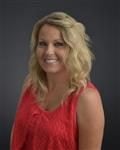 Lori Upchurch-Realtor® | One Click Realty
Phone: 615-210-7723