In the picturesque town of White House, Tennessee, where each season paints a unique portrait of the city, you might be wondering if listing your home for sale during the winter months is a good idea. Well, wonder no more! We're about to explore the advantages of embracing the winter wonderland and putting your property on the market.
1. Less Competition, More Visibility
During the winter months, many homeowners opt to wait until spring to list their homes, believing that the warmer weather will attract more buyers. However, this means there's less competition for sellers who choose to list in the winter. With fewer homes available, your property stands out, capturing the attention of serious buyers looking to make a purchase.
2. Serious Buyers on the Hunt
Winter buyers are often highly motivated. They may be relocating for work or personal reasons, and they don't want to wait until the snow thaws to find their new home. This means that the inquiries you receive during the winter are more likely to be from serious buyers ready to make a move.
3. Cozy Atmosphere
Winter can provide an excellent backdrop for your home. With the right staging, you can create a cozy and inviting atmosphere that appeals to potential buyers. A crackling fireplace, warm lighting, and some seasonal decor can make your home feel like a haven from the cold, making it more appealing to those who view it.
4. Faster Sales
Due to the lower inventory and motivated buyers, homes tend to sell faster during the winter months. If you're looking for a quick sale, listing your home in White House, TN during winter could be the ideal time to make it happen.
5. Ideal Time for Relocation
Winter is a common time for corporate relocations, and White House, TN's proximity to Nashville makes it an attractive option. Listing your home during the winter could catch the eye of individuals and families looking to settle in the area.
6. Showcase Your Home's Winter-Ready Features
If your home has features that are especially attractive during the winter, such as a heated driveway, a hot tub, or a well-insulated living space, this is the perfect time to highlight them. These amenities can make your property stand out and draw in potential buyers seeking comfort during the chilly months.
7. Lower Utility Costs
Prospective buyers are often concerned about utility costs when considering a new home. During the winter, it's easier to showcase your home's energy efficiency, as buyers can see how well it performs in colder weather. This can be a strong selling point and a great way to differentiate your property.
In conclusion, don't let the winter chill discourage you from listing your home for sale in White House, TN. The advantages of less competition, motivated buyers, and the opportunity to showcase your property's winter appeal make it a strategic move. So, embrace the season, and let your home shine in the winter market!❄️🏠🔥
Until next time…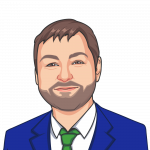 C.V. Williams-Realtor® | One Click Realty