Investing in real estate can be a lucrative endeavor, and one of the most promising ways to do so is by purchasing a new construction home as a rental property in the thriving Nashville, Tennessee area. Known for its vibrant culture, strong job market, and rapid population growth, Nashville is an attractive market for real estate investors. In this blog post, we will explore the advantages of buying a new construction home as an investment rental property in this exciting region.
1. Attractive Rental Market
Nashville has experienced a significant influx of residents in recent years, thanks to its booming job market, diverse economy, and cultural attractions. This population growth has created a consistent demand for rental properties. As the city continues to attract new residents and businesses, the demand for rental housing remains high, making it an ideal environment for property investors.
2. High Appreciation Potential
New construction homes in the Nashville area tend to appreciate more quickly than older properties. This is often due to their modern designs, energy efficiency, and the appeal of a turnkey property for tenants. Investing in new construction ensures your property is well-positioned to benefit from the city's ongoing growth and development.
3. Lower Maintenance Costs
One of the major advantages of new construction homes is their minimal maintenance requirements. New properties are typically built to modern building codes and standards, resulting in fewer issues and repairs. This not only saves you money but also minimizes the headaches associated with property management.
4. Energy Efficiency
Newly constructed homes often feature the latest energy-efficient technologies and materials, resulting in lower utility bills for tenants. This can be a significant selling point when marketing your rental property, attracting cost-conscious renters, and improving your property's overall profitability.
5. Attractive Amenities
New construction homes frequently come with a variety of attractive amenities, such as modern kitchens, updated appliances, and contemporary layouts. These features can command higher rent and make your property more desirable to tenants. Nashville's rental market is competitive, and a new construction property stands out with its contemporary design and amenities.
6. Tax Benefits
Real estate investors in Nashville may benefit from various tax incentives, such as property tax incentives for homeowners and business incentives to encourage development. These incentives can help boost your investment returns and reduce your tax liability.
7. Customization Opportunities
When purchasing a new construction home for a rental property, you often have the opportunity to customize the property to your specifications, including fixtures and finishes. This can be particularly advantageous in catering to your target rental market and differentiating your property in a competitive landscape.
8. Low Vacancy Rates
With a robust job market and a steady influx of new residents, Nashville has consistently low vacancy rates. This means your property is more likely to remain occupied, ensuring a steady stream of rental income.
9. Strong Economy
Nashville boasts a diverse economy with a range of industries, including healthcare, music, and technology. This economic diversity helps stabilize the job market and reduces the risk associated with downturns in any one industry. Investing in a strong and stable economy is a key consideration for rental property investors.
10. Nashville's Quality of Life
Nashville offers a high quality of life with a vibrant cultural scene, excellent healthcare facilities, and a welcoming community. These factors contribute to the city's desirability and the demand for rental housing, making it an excellent location for real estate investment.
In conclusion, purchasing a new construction home as an investment rental property in the Nashville, TN area presents numerous advantages, including a robust rental market, potential for high appreciation, low maintenance costs, energy efficiency, attractive amenities, tax benefits, customization opportunities, low vacancy rates, a strong economy, and Nashville's overall quality of life. As with any real estate investment, it's essential to conduct thorough research, assess your financial goals, and work with a real estate professional who understands the local market to make the most informed investment decisions. Nashville's growth and prosperity make it a compelling destination for real estate investors, and new construction homes provide a solid foundation for building your real estate portfolio in Music City.
Nashville TN New Construction Home Search
Let us know how we can help you find your next investment.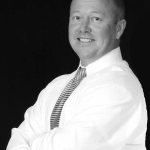 Rick Suiter-Broker® | One Click Realty