Owning a home is a cherished aspiration for many individuals and families. It symbolizes stability, security, and a place to call your own. However, the path to homeownership can be daunting, especially for first-time buyers facing financial constraints. Fortunately, the Tennessee Housing Development Agency (THDA) offers a lifeline through its "Great Choice Home Loan Program," providing an array of benefits that empower and support potential homeowners in the Volunteer State.
1. Accessibility for All:
The Great Choice Home Loan Program is designed to be inclusive, catering to a wide range of homebuyers. Whether you are a first-time buyer, a repeat homebuyer, or a military veteran, this program opens doors to homeownership for eligible applicants. It aims to level the playing field, ensuring that the dream of owning a home is within reach for individuals from diverse backgrounds and financial situations.
2. Down Payment Assistance:
One of the biggest hurdles to homeownership is saving up for a substantial down payment. Recognizing this challenge, THDA provides down payment assistance to qualified buyers through the Great Choice Plus option. This valuable support can significantly reduce the burden of upfront costs, making the home-buying process more feasible and affordable.
3. Competitive Interest Rates:
For many buyers, securing a home loan with a reasonable interest rate is pivotal in managing long-term financial obligations. The Great Choice Home Loan Program offers competitive interest rates, providing applicants with the potential for lower monthly payments and significant savings over the life of the loan. These attractive rates empower borrowers to make a confident step towards their homeownership goals.
4. Educational Resources:
The journey to homeownership involves understanding complex processes and financial commitments. THDA recognizes the importance of informed decision-making and, as part of the program, offers homebuyer education courses. These courses equip buyers with essential knowledge about budgeting, credit management, and navigating the real estate market. Empowered with this information, participants can make well-informed choices, enhancing their chances of successful homeownership.
5. Supportive Lenders:
The Great Choice Home Loan Program collaborates with a network of approved lenders across Tennessee. These lending partners are well-versed with the program's intricacies and dedicated to assisting buyers through every step of the application process. Having a supportive lender by their side offers applicants a reassuring experience, ensuring that they receive personalized guidance tailored to their unique circumstances.
6. Forgivable Second Mortgage:
In addition to down payment assistance, the Great Choice Plus option offers a forgivable second mortgage. This mortgage provides an additional boost to qualified buyers, helping them further reduce their financial burden. By providing support in the form of a forgivable loan, THDA showcases its commitment to empowering buyers while setting them up for long-term success.
7. Homeownership for Heroes:
THDA recognizes the service and sacrifices made by military veterans and active-duty military personnel. Through the Homeownership for the Brave program, eligible veterans and active-duty service members can access additional benefits and support. This initiative is a token of appreciation for their dedication to our nation and a means to facilitate their transition to civilian life through homeownership.
The Great Choice Home Loan Program from the Tennessee Housing Development Agency is more than just a financial resource; it is a pathway to making dreams come true. By providing accessible financing options, down payment assistance, educational resources, and competitive interest rates, THDA empowers potential homebuyers to take charge of their future.
In the spirit of fostering strong communities and promoting stability, this program stands as a shining example of how public initiatives can positively impact the lives of many. As more Tennesseans embrace the opportunity to achieve their homeownership dreams, the Great Choice Home Loan Program continues to pave the way for a brighter, more prosperous future for the Volunteer State.
Active Homes For Sale Under $250,000 in Robertson & Sumner County
Let's Get You Moving!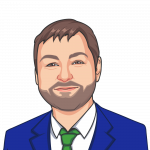 C.V. Williams-Realtor® | One Click Realty