Owning a home is a dream come true for many, representing stability, comfort, and a place to call your own. However, amidst the joys of homeownership, it's crucial to recognize the potential risks and uncertainties that come with it. This is where homeowner's insurance steps in as a crucial safety net. In this blog post, we'll explore the different types of insurance associated with owning a home, helping you understand the protection they offer and why they are essential.
Homeowner's Insurance
Homeowner's insurance is the bedrock of your home protection plan. It provides coverage for your property and belongings in case of damage or loss caused by specified perils such as fire, theft, vandalism, and certain natural disasters like hurricanes or lightning strikes. The policy typically consists of four main components:
a. Dwelling Coverage: This covers the physical structure of your home, including the walls, roof, floors, and any built-in appliances. It ensures that you can rebuild or repair your home if it is damaged or destroyed by covered events.
b. Personal Property Coverage: This aspect protects your belongings, such as furniture, electronics, and clothing, in case of theft or damage due to covered events. Keep in mind that high-value items like jewelry may require additional endorsements or separate policies for full coverage.
c. Liability Coverage: Liability insurance is essential in case someone gets injured on your property and holds you responsible for their injuries. It helps cover medical expenses and legal fees in such scenarios, shielding you from potentially devastating lawsuits.
d. Additional Living Expenses (ALE) Coverage: If your home becomes uninhabitable due to a covered event, ALE coverage will assist with temporary living expenses, including hotel stays and meals.
Flood Insurance
Standard homeowner's insurance typically does not cover flood damage, which can be catastrophic. Flood insurance is a separate policy issued through the National Flood Insurance Program (NFIP) or private insurers. If you live in a flood-prone area, having flood insurance is vital to protect your home and belongings from the ravages of flooding caused by heavy rainfall, storm surges, or overflowing rivers.
Earthquake Insurance
Earthquake insurance is essential for homeowners in regions prone to seismic activity. Unlike standard homeowner's insurance, which excludes earthquake damage, this specialized coverage provides financial protection if your home is damaged or destroyed by an earthquake. Keep in mind that policies may have specific deductibles and coverage limits, so it's essential to review the terms carefully.
Home Warranty
While not technically an insurance policy, a home warranty is worth mentioning in this context. A home warranty is a service contract that covers repairs and replacements for major systems and appliances in your home, such as HVAC, plumbing, and kitchen appliances. It offers peace of mind, especially for older homes or when the initial builder's warranty has expired.
Investing in a home is one of the most significant financial decisions you'll make in your lifetime. As with any valuable asset, protecting it from unforeseen events and disasters is paramount. The different types of insurance associated with owning a home provide comprehensive coverage, ensuring that you can rebuild, recover, and continue cherishing your abode, even in the face of adversity. Remember to consult with reputable insurance providers to tailor the best coverage for your specific needs and location. By securing your investment with the right insurance, you can truly embrace the joys of homeownership while safeguarding your family's future.
Until next time…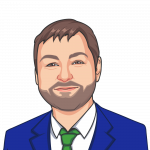 C.V. Williams-Realtor® | One Click Realty