Are you on the lookout for Greenbrier, TN homes for sale? Welcome to another exciting edition of "Find Your Home Friday" brought to you by One Click Realty! If you're in the market for a new home in the picturesque town of Greenbrier, Tennessee, you're in for a treat. Greenbrier offers a charming small-town atmosphere with all the amenities you could desire, and we're here to guide you through the journey of finding your dream home in this delightful community. In this blog post, we'll explore the beauty of Greenbrier, the advantages of living here, and how One Click Realty can simplify your search for homes in Greenbrier, TN.
Why Greenbrier, TN?
Nestled in scenic Robertson County, Greenbrier is a hidden gem for homebuyers seeking a tranquil yet vibrant place to call home. Here are some compelling reasons why Greenbrier should be on your radar:
Scenic Beauty: Greenbrier boasts lush greenery, rolling hills, and beautiful landscapes that provide a stunning backdrop for your new home.
Community Spirit: The close-knit community in Greenbrier makes it an ideal place to raise a family or enjoy a peaceful retirement. Neighbors quickly become friends in this welcoming town.
Top-Rated Schools: Families with children will appreciate the excellent schools in the Greenbrier area, offering quality education for students of all ages.
Outdoor Recreation: Love the outdoors? Greenbrier offers numerous parks, nature trails, and recreational activities that cater to nature enthusiasts and adventure seekers alike.
Convenient Location: While Greenbrier provides a serene retreat, it's also conveniently located near major cities like Nashville, offering easy access to urban amenities, employment opportunities, and entertainment.
One Click Realty: Your Greenbrier Home Search Partner
Searching for a home can be a daunting task, especially in a competitive market like Greenbrier, TN. That's where One Click Realty comes in to simplify your journey. Here's how we can assist you:
Extensive Listings: Our website offers an extensive database of Greenbrier, TN homes for sale. With just one click, you can access a wide range of property options that match your preferences.
Local Expertise: Our team of dedicated real estate professionals knows Greenbrier inside and out. We can provide valuable insights about the neighborhood, market trends, and local amenities.
Personalized Guidance: We understand that every homebuyer has unique needs and preferences. We'll work closely with you to understand your requirements and find the perfect home that suits your lifestyle.
Smooth Transactions: Buying a home involves complex paperwork and negotiations. One Click Realty will handle all the intricacies of the process, ensuring a seamless and stress-free experience.
Start Your Home Search Today!
Homes for Sale Greenbrier TN
Don't miss out on the opportunity to own a piece of the idyllic Greenbrier, TN. Whether you're a first-time homebuyer, a growing family, or someone looking for a serene retirement spot, Greenbrier has something to offer everyone.
Begin your journey to homeownership with One Click Realty. Visit our website and use the keyword "Greenbrier TN homes for sale" to access our listings and find your dream home in this charming Tennessee town. Our team is here to assist you every step of the way, making your home search a breeze.
Greenbrier, Tennessee, is more than just a place to live; it's a community where memories are made and dreams come true. With One Click Realty as your trusted partner, your homebuying journey in Greenbrier will be an exciting and rewarding experience. Start your search today and get ready to say hello to your new home in Greenbrier, TN! Happy house hunting!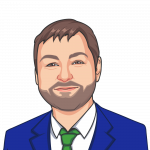 C.V. Williams-Realtor® | One Click Realty
Phone: 615-766-2870