Nashville, Tennessee, often called Music City, is renowned for its rich musical heritage, vibrant culture, and thriving entertainment scene. While the city itself offers a bustling atmosphere, many locals and newcomers alike find themselves seeking a quieter, more peaceful lifestyle in its charming suburbs. From family-friendly communities to serene retreats, Nashville's suburbs have something to offer everyone. In this blog post, we'll explore the best suburbs of Nashville, where southern hospitality meets modern amenities.
Franklin: Nestled south of Nashville, Franklin stands out for its picturesque streets, historic architecture, and a vibrant downtown district. Residents can enjoy a mix of independent boutiques, cozy cafes, and upscale restaurants. The community's commitment to preserving its heritage is evident through its well-preserved antebellum homes and civil war sites. With top-rated schools and recreational parks, Franklin is an ideal choice for families seeking a safe and welcoming environment.
Brentwood: Located just a short drive from Nashville's downtown, Brentwood is renowned for its luxurious estates, manicured lawns, and exclusive golf courses. This affluent suburb offers residents a high quality of life, excellent schools, and a strong sense of community. Shopping enthusiasts can explore The Mall at Green Hills, an upscale shopping center featuring renowned brands and exquisite dining options.
Hendersonville: Situated on the northern shore of Old Hickory Lake, Hendersonville boasts a scenic waterfront, ample outdoor recreational opportunities, and a thriving arts community. With a diverse range of housing options and excellent schools, it attracts families and retirees alike. Hendersonville's strong local economy and easy access to Nashville make it an attractive choice for those seeking a suburban lifestyle with urban conveniences.
Mount Juliet: Known for its warm and welcoming atmosphere, Mount Juliet offers a close-knit community feel. Situated between two lakes, Percy Priest Lake and Old Hickory Lake, residents have ample opportunities for outdoor activities, including boating and fishing. The town's rapid growth has brought with it a wealth of retail and dining options, enhancing its overall appeal.
Nolensville: Once a quiet farming town, Nolensville has evolved into a charming suburb that beautifully balances modern amenities with its historical roots. Residents enjoy a small-town ambiance with an array of local businesses and community events. The area is particularly popular among families due to its top-rated schools and safe neighborhoods.
Spring Hill: Positioned south of Nashville, Spring Hill has experienced substantial growth in recent years. Affordability, excellent schools, and a diverse housing market make it an attractive destination for young professionals and families. The historic district adds a touch of charm to this bustling suburb, making it an excellent choice for those seeking a balance between urban accessibility and a more laid-back lifestyle.
In conclusion, Nashville's suburbs offer a plethora of appealing options for those seeking a respite from the city's hustle and bustle. From the historic charm of Franklin to the waterfront allure of Hendersonville, each suburb possesses its own unique character. Whether you're a family looking for top-notch schools and community events or a professional seeking a peaceful retreat after a long day's work, Nashville's suburbs are sure to have something to suit your taste. Explore these picturesque locales, and you'll discover the true essence of Southern living at its finest.
Hendersonville TN Homes For Sale
Let's Get You Moving!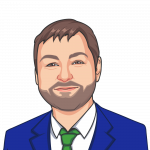 C.V. Williams-Realtor® | One Click Realty