Are you searching for the perfect place to call home in Springfield, TN? Look no further! As a trusted realtor in this charming community, I am thrilled to showcase a diverse selection of exquisite homes for sale that cater to a wide range of preferences and budgets. Springfield, TN, offers a blend of small-town charm and modern amenities, making it an ideal location for families, professionals, and retirees alike.
Welcome to Springfield, TN
Nestled in the heart of Robertson County, Springfield is a picturesque town that exudes warmth and Southern hospitality. With a population just over 16,000, it boasts a close-knit community that celebrates its rich history while embracing a vibrant future. From historic landmarks and cultural events to recreational activities and excellent schools, Springfield has something for everyone.
Explore Our Available Homes
At One Click Realty, we take immense pride in curating an impressive portfolio of homes that meet the diverse needs of our clients. Whether you're looking for a quaint single-family home with a white picket fence or a modern townhouse close to amenities, we have the perfect options for you.
1. Charming Single-Family Homes
If you crave a quiet suburban retreat, Springfield's single-family homes are a dream come true. Featuring cozy porches and spacious yards, these properties offer a serene escape from the hustle and bustle of city life. Whether you're a first-time buyer or looking to upgrade to accommodate a growing family, we have a range of listings that suit various budgets and preferences.
2. Contemporary Townhouses
For those who desire a low-maintenance lifestyle without compromising on style, our collection of modern townhouses is sure to impress. These properties are thoughtfully designed with the latest amenities and are often nestled within walking distance of schools, parks, and shopping centers.
3. Picturesque Rural Properties
If you yearn for wide-open spaces and the tranquility of country living, Springfield's rural properties offer the perfect escape. These charming homes, set amidst lush landscapes, provide a peaceful retreat while still being conveniently located to nearby towns and Nashville's city life.
Why Choose Springfield, TN?
Community Spirit: Springfield's friendly and welcoming community will make you feel at home from the moment you arrive. Neighbors look out for each other, creating a strong sense of belonging.
Historic Charm: With its historic courthouse square, quaint shops, and historic homes, Springfield embraces its heritage while celebrating modern progress.
Location: Situated just 30 minutes from Nashville, Springfield offers easy access to the city's cultural and entertainment opportunities while maintaining a peaceful suburban atmosphere.
Recreation: From hiking and fishing to golfing and picnicking, Springfield provides plenty of outdoor activities for nature enthusiasts.
Excellent Schools: Families with children will appreciate top-notch schools that prioritize academic excellence and character development.
Let's Make Your Dream a Reality
With a wide range of homes for sale in Springfield, TN now is the perfect time to make this welcoming community your new home. As your dedicated realtor, I am committed to finding the right property that aligns with your lifestyle and budget.
Contact me today to schedule a personalized tour of available homes in Springfield. Let's work together to turn your homeownership dream into a delightful reality!
Homes For Sale in Springfield, TN
Let's Get You Moving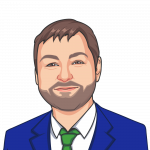 C.V. Williams-Realtor® | One Click Realty