Welcome to Cross Plains, Tennessee, a charming community that seamlessly combines the tranquility of small-town living with the vibrant opportunities of nearby Nashville. Nestled in picturesque Robertson County, Cross Plains offers a delightful balance between a peaceful hometown atmosphere and convenient access to the bustling city life. Let's delve into the unique advantages of residing in Cross Plains while working in the dynamic city of Nashville.
1. Embrace Tranquil Small-Town Living: Cross Plains captures the essence of small-town charm, fostering a warm and inviting community where neighbors become cherished friends. Experience a slower pace of life, close-knit relationships, and a sense of belonging that permeates every corner. Engage in local events, fairs, and celebrations that showcase the spirit of Cross Plains, making it an idyllic place to call home.
2. Affordable Housing Options: Cross Plains boasts a range of affordable housing options, catering to diverse budgets and preferences. Whether you desire a historic home brimming with character or a newly constructed residence, you'll discover a variety of housing styles to suit your needs. Enjoy a high quality of life without straining your finances.
3. Proximity to Nashville's Vibrant Pulse: Cross Plains' strategic location offers effortless commuting to Nashville, Tennessee's vibrant capital and economic hub. By residing in Cross Plains, you can relish the tranquility of a country lifestyle while having convenient access to the abundant job opportunities, world-class entertainment, and cultural experiences that Nashville has to offer.
4. Stress-Free Commuting: With excellent transportation infrastructure, commuting from Cross Plains to Nashville is a breeze. Take advantage of Interstate 65 or the convenient public transportation options available, ensuring a smooth and hassle-free journey. Escape the congestion and savor the scenic drive as you transition from the serenity of Cross Plains to the dynamic city life of Nashville.
5. Diverse Job Market: Nashville's robust economy beckons Cross Plains residents with its diverse job market. The city is renowned for its thriving sectors, including healthcare, music and entertainment, technology, finance, and education. Countless opportunities for career advancement and professional growth await, while Cross Plains serves as your peaceful haven to retreat to at the end of the day.
6. Cultural and Entertainment Delights: Living in Cross Plains means immersing yourself in a world of cultural and entertainment wonders, courtesy of nearby Nashville. Experience captivating concerts, sporting events, Broadway shows, art galleries, museums, and a vibrant culinary scene that caters to all tastes and preferences. Unleash your sense of adventure without sacrificing the serenity of Cross Plains.
7. Embrace Outdoor Recreation: Cross Plains is enveloped by natural beauty, offering abundant opportunities for outdoor recreation. Discover nearby state parks, hiking trails, and picturesque landscapes that invite you to unwind, recharge, and reconnect with nature. Cross Plains caters to outdoor enthusiasts, striking a perfect balance between work and play.
8. Excellent Education: For families, Cross Plains provides access to exceptional schools, ensuring a quality education for children of all ages. Additionally, the nearby Nashville metropolitan area boasts prestigious colleges and universities, offering a wealth of options for higher education and lifelong learning opportunities.
9. Thriving Community Spirit: Cross Plains prides itself on its strong sense of community. Experience the warmth of a friendly neighborhood where residents genuinely care for one another. Engage in community events, volunteer organizations, and local initiatives that foster a deep sense of belonging and make Cross Plains truly special.
Cross Plains, Tennessee, invites you to embrace an exceptional lifestyle that harmoniously blends the serenity of small-town living with the countless opportunities that Nashville has to offer. Discover the advantages of this remarkable community, where the best of both worlds seamlessly merge. Experience the joys of calling Cross Plains home while working and thriving in Nashville.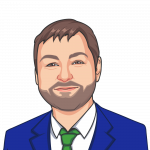 C.V. Williams-Realtor® | One Click Realty