When it comes to selling your home, first impressions matter. That's why boosting your home's curb appeal can make a huge difference in attracting potential buyers. Curb appeal refers to the attractiveness of your home's exterior when viewed from the street. Here are some of the best ideas for adding curb appeal to your home prior to sale.
Improve Your Landscaping
One of the easiest and most effective ways to boost your home's curb appeal is by improving your landscaping. Trim overgrown bushes, trees, and hedges. Add some colorful flowers and plants to your front yard. Consider hiring a professional landscaper if you're not sure where to start.
Refresh Your Front Door
Your front door is one of the first things that potential buyers will see. Consider repainting it in a bold color that complements the exterior of your home. Make sure the door hardware is clean and in good condition. Add some new house numbers and a stylish welcome mat to complete the look.
Add Outdoor Lighting
Outdoor lighting not only adds a nice touch to your home's appearance, but it can also improve its safety and security. Consider adding path lights along your walkway, spotlights to highlight your landscaping, or lanterns on either side of your front door.
Upgrade Your Garage Door
If your home has a garage, upgrading your garage door can make a huge difference in its appearance. Consider replacing your old garage door with a modern, stylish one that complements the exterior of your home.
Paint Your Home's Exterior
If your home's exterior is looking a bit dull, a fresh coat of paint can do wonders. Consider repainting your home in a neutral color that will appeal to a wide range of buyers. Make sure to choose high-quality paint that will last for years to come.
Clean Your Gutters
Dirty gutters can make your home look neglected and unattractive. Make sure to clean your gutters regularly to keep them looking their best. You can also consider installing gutter guards to prevent debris from accumulating in the first place.
Add Some Outdoor Furniture
If you have a porch or patio, consider adding some outdoor furniture to make it more inviting. A couple of chairs and a small table can create a cozy spot for potential buyers to imagine themselves relaxing.
In conclusion, boosting your home's curb appeal is one of the easiest and most effective ways to attract potential buyers and sell your home faster. By following these tips, you can create a beautiful and inviting exterior that will make a great first impression.
Until Next Time,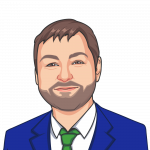 C.V. Williams-Realtor®
One Click Realty