Selling a home can be a challenging task, especially when the real estate market is favoring buyers. In a buyer's market, where supply exceeds demand, sellers need to take strategic steps to make their homes stand out and attract potential buyers. In this blog post, we will discuss five essential tips to help you successfully sell your home in a buyer's market.
Set the Right Price: In a buyer's market, pricing your home competitively is crucial. Research the local market and analyze recent sales of similar properties in your area. Consider consulting with a real estate agent to determine an appropriate listing price. While it may be tempting to overprice your home, it can deter potential buyers and prolong the selling process. Setting a realistic and competitive price will attract more buyers and increase the chances of a successful sale.
Enhance Curb Appeal: First impressions matter, and the exterior of your home sets the stage for potential buyers. Invest time and effort in enhancing your home's curb appeal. Ensure the exterior is well-maintained, clean, and inviting. Simple tasks like trimming the lawn, planting flowers, and repainting the front door can make a significant difference. A welcoming and attractive exterior will entice buyers to explore further and make a positive impact on their overall impression of your property.
Stage Your Home: Staging your home is a powerful technique that can help buyers envision themselves living in the space. Start by decluttering and depersonalizing each room, allowing potential buyers to imagine their belongings in the space. Arrange furniture to create a sense of flow and highlight the best features of each room. Consider hiring a professional stager to maximize the appeal of your home. Staged homes often sell faster and at higher prices, giving you an advantage in a buyer's market.
Highlight Unique Selling Points: Identify and showcase the unique features and selling points of your home. In a competitive market, it's essential to differentiate your property from others. Consider what makes your home special, whether it's a spacious backyard, an updated kitchen, or a desirable location. Highlight these features in your marketing materials, online listings, and during showings. Providing potential buyers with a clear understanding of the unique benefits your home offers can make it stand out in a sea of options.
Be Flexible and Responsive: In a buyer's market, it's crucial to be flexible and responsive to potential buyers. Be accommodating when scheduling showings and open houses, as it may require some inconvenience on your part. Respond promptly to inquiries and offer additional information or clarification when needed. Being accessible and cooperative can build trust and increase the likelihood of a successful sale.
Selling a home in a buyer's market requires strategic planning and execution. By setting the right price, enhancing curb appeal, staging your home, highlighting unique selling points, and being flexible and responsive, you can increase your chances of selling your home successfully. Remember, patience is key in a buyer's market, and with the right approach, you can attract motivated buyers and achieve a successful sale.
Let's Get You Moving!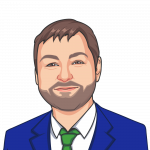 C.V. Williams-Realtor®-One Click Realty
What's Your Home Worth? Click below and find out Today!