As a realtor, I understand the importance of maintaining and updating your home to keep it in top condition. Spring is the perfect time to tackle some DIY home improvement projects that will not only enhance the appearance of your home but also increase its value. Here are 5 DIY Spring home improvement projects to get the ball rolling.
Refresh Your Exterior
The exterior of your home is the first thing people see, so it's important to make a good first impression. Consider pressure washing your siding and deck to remove dirt and grime that has accumulated over the winter. You can also add a fresh coat of paint to your front door, shutters, or trim to give your home an updated look.
Add Curb Appeal
In addition to cleaning up your exterior, adding some curb appeal is a great way to enhance the overall look of your home. Consider planting some colorful flowers, adding some new mulch, or installing a new mailbox to give your home some personality.
Upgrade Your Lighting
Updating your lighting fixtures is a simple way to give your home an updated look without breaking the bank. Consider swapping out your outdated fixtures for something more modern and energy-efficient.
Refresh Your Kitchen or Bathroom
If you're looking for a bigger project, consider refreshing your kitchen or bathroom. These rooms can have a big impact on the overall value of your home, so updating them can be a worthwhile investment. Consider painting your cabinets, installing new hardware, or upgrading your countertops or backsplash.
Declutter and Organize
Spring cleaning isn't just for cleaning – it's also a great time to declutter and organize your home. Donate or sell items you no longer use, and invest in some organizational tools like shelves, bins, or baskets to help keep your home tidy and clutter-free.
By tackling these DIY home improvement projects this spring, you can enhance the appearance and value of your home. And, as always, if you're considering selling your home in the near future, feel free to reach out to me for guidance on which projects will have the biggest impact on your home's value.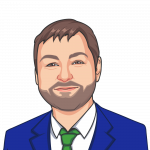 C.V. Williams-Realtor®
Service That Sells!