Searching for the perfect neighborhood is an essential part of the home-buying process. As a first-time home buyer in Hendersonville, TN, it's important to find a community that aligns with your lifestyle, offers desirable amenities, and provides good value for your investment. To help you in your search, we have compiled a list of the top five neighborhoods in Hendersonville that are particularly well-suited for first-time home buyers. Let's explore these neighborhoods and discover what makes them stand out.
Indian Lake Village: Indian Lake Village is a vibrant neighborhood known for its convenience and active lifestyle. It offers a mix of single-family homes, townhouses, and apartments, providing options for various budgets. The neighborhood boasts excellent schools, a wide range of shopping and dining options, as well as recreational activities like boating and fishing on Old Hickory Lake. With its central location and proximity to major highways, Indian Lake Village offers an easy commute to Nashville and surrounding areas.
Drakes Creek: Nestled along the beautiful Drakes Creek, this neighborhood offers a tranquil suburban setting with a touch of nature. The area features a variety of housing options, including traditional houses with spacious yards. Drakes Creek is known for its family-friendly atmosphere, top-rated schools, and numerous parks and green spaces. It's an ideal choice for those seeking a tight-knit community and outdoor activities like hiking and biking.
Saundersville Station: Saundersville Station is a sought-after neighborhood, particularly for its newer construction homes and modern amenities. It provides a range of housing styles, from cozy townhomes to spacious single-family houses. The community offers amenities like swimming pools, fitness centers, and walking trails, providing residents with an active and convenient lifestyle. Saundersville Station is also well-situated near shopping centers, restaurants, and major highways for easy commuting.
Walton Ferry: Walton Ferry is a charming neighborhood that combines affordability with proximity to the heart of Hendersonville. The area features an array of well-maintained, established homes, many of which have undergone renovations. Residents of Walton Ferry enjoy easy access to shopping, dining, and entertainment options. The neighborhood is also close to the beautiful Rockland Recreation Area and its picturesque walking trails.
Mansker Farms: Mansker Farms is a highly desirable neighborhood known for its strong sense of community and recreational amenities. The neighborhood offers a mix of single-family homes, townhouses, and condominiums. Residents have access to a clubhouse, swimming pools, tennis courts, and walking trails. Mansker Farms is located near popular attractions like the historic Mansker's Station and the Goodlettsville Farmer's Market, making it an appealing choice for those who value history, community engagement, and outdoor pursuits.
As a first-time home buyer in Hendersonville, TN, exploring the top neighborhoods in the area is crucial to finding the right fit for your needs and preferences. From the convenience of Indian Lake Village to the tranquility of Drakes Creek and the modern amenities of Saundersville Station, Hendersonville offers a range of options. Consider your lifestyle, budget, and proximity to amenities when making your decision. With the information provided in this guide, you are now well-equipped to begin your search and find the perfect neighborhood to call home in Hendersonville, Tennessee.
Start your search today! Click here to Find Your New Home!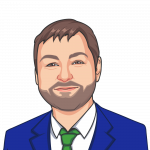 C.V. Williams-Realtor® | One Click Realty