Are you in the market for Robertson County, TN homes for sale and specifically looking for new construction homes under $350,000? Look no further! One Click Realty in White House, TN, is your one-stop destination for discovering your ideal new construction home in this beautiful area.
Discover the Charm of Robertson County, TN
Robertson County, located just north of Nashville, offers a unique blend of small-town charm and modern amenities. With its rich history, stunning landscapes, and excellent schools, it's no wonder that more and more homebuyers are setting their sights on this charming region. Whether you're a first-time buyer or a growing family, Robertson County has something to offer everyone.
Why Choose New Construction Homes?
If you're seeking a home that's perfectly tailored to your needs and preferences, new construction is an excellent choice. Here are a few reasons why new homes in Robertson County, TN, make an attractive option:
Modern Amenities: New construction homes are designed with the latest in modern amenities, making your life comfortable and convenient.
Energy Efficiency: New homes are typically built with energy-efficient materials and systems, helping you save money on utility bills.
Low Maintenance: A new home means less maintenance and fewer unexpected repairs, giving you peace of mind.
Personalization: With new construction, you often have the opportunity to customize your home to suit your taste and lifestyle.
One Click Realty: Your Trusted Partner in Home Buying
At One Click Realty, we understand that buying a new construction home is a significant investment. That's why we're here to guide you through the process, ensuring a smooth and enjoyable experience. Our dedicated team of real estate professionals is committed to helping you find your dream home in Robertson County, TN, without breaking the bank.
Homes Under $350,000
One Click Realty specializes in connecting homebuyers with affordable new construction homes. If you're working with a budget of $350,000 or less, rest assured that we have a wide range of options that meet your financial requirements. From cozy single-family homes to spacious townhouses, there's a perfect match for every buyer.
Why Choose One Click Realty?
Local Expertise: We know Robertson County inside and out, and we can provide valuable insights on neighborhoods, schools, and amenities.
Personalized Service: We tailor our services to your specific needs, ensuring you find a home that suits your lifestyle.
Negotiation Skills: Our team has excellent negotiation skills to secure the best deal for you.
Efficiency: We streamline the home buying process, saving you time and effort.
Start Your Home Buying Journey Today
If you're ready to embark on your journey to finding the perfect new construction home in Robertson County, Tennessee, under $350,000, One Click Realty is here to help. Our website features a user-friendly search tool that makes it easy to explore available properties, filter your preferences, and get in touch with our agents.
Don't miss out on this incredible opportunity to own a new home in one of Tennessee's most desirable regions. Contact One Click Realty in White House, TN, and start your search for your dream home today. Your new life in Robertson County, TN, awaits!
Happy Home Hunting,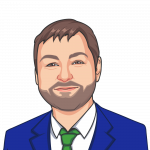 C.V. Williams-Realtor® | One Click Realty
615-766-2870