As the leaves start to turn vibrant shades of red and orange and the air gets a bit crisper, it's the perfect time to transition your fall home decorating for both the interior and exterior to welcome the fall season. Whether you're a fan of pumpkin spice lattes or simply enjoy the cozy atmosphere that fall brings, here are some creative ideas to help you infuse your home with the warmth and charm of autumn
Interior Decor: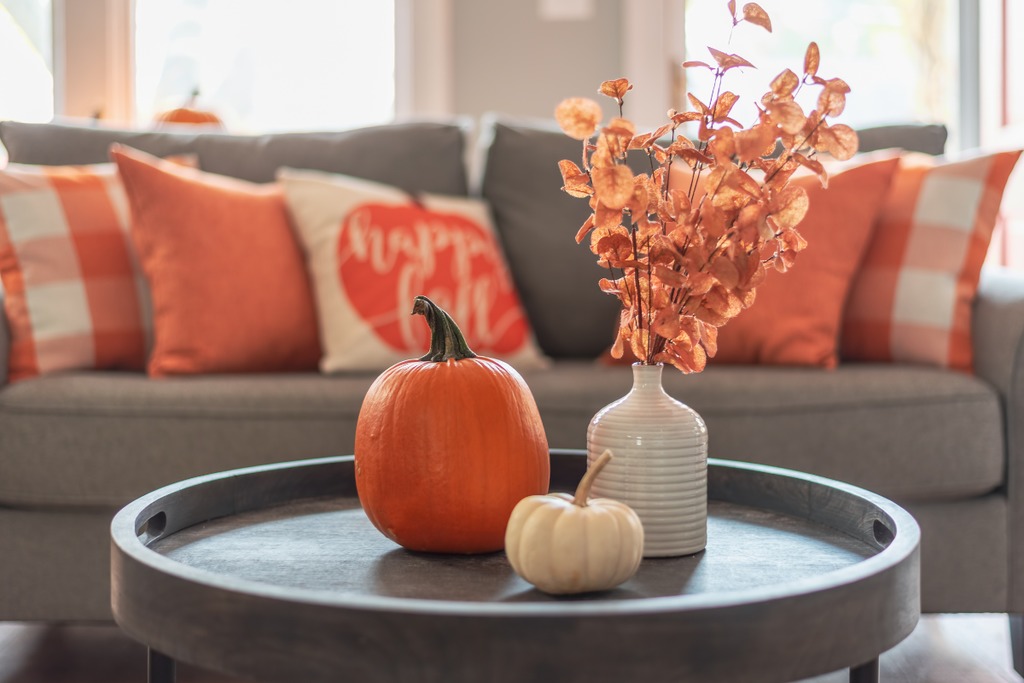 Warm and Earthy Color Palette
Begin by swapping out your summer decor with warmer tones. Think deep reds, burnt oranges, rich browns, and muted yellows. Incorporate these colors into your throw pillows, blankets, and curtains to create a cozy ambiance.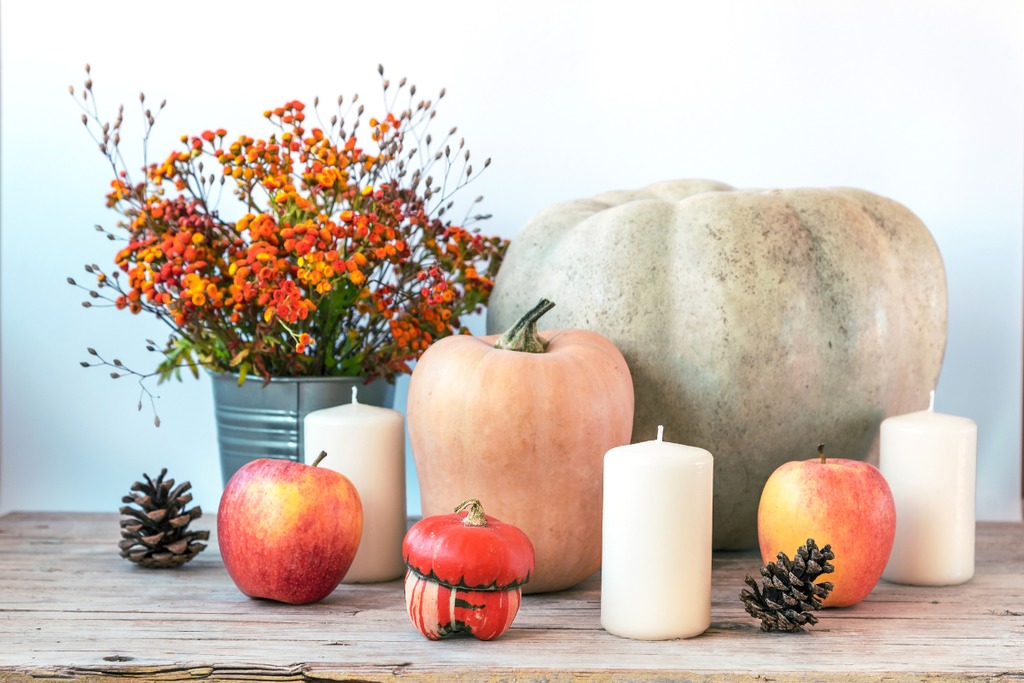 Natural Elements
Bring the outdoors in by incorporating natural elements like dried leaves, pinecones, and twigs into your décor. A bowl of pinecones or a rustic branch centerpiece can add a touch of rustic elegance to your space.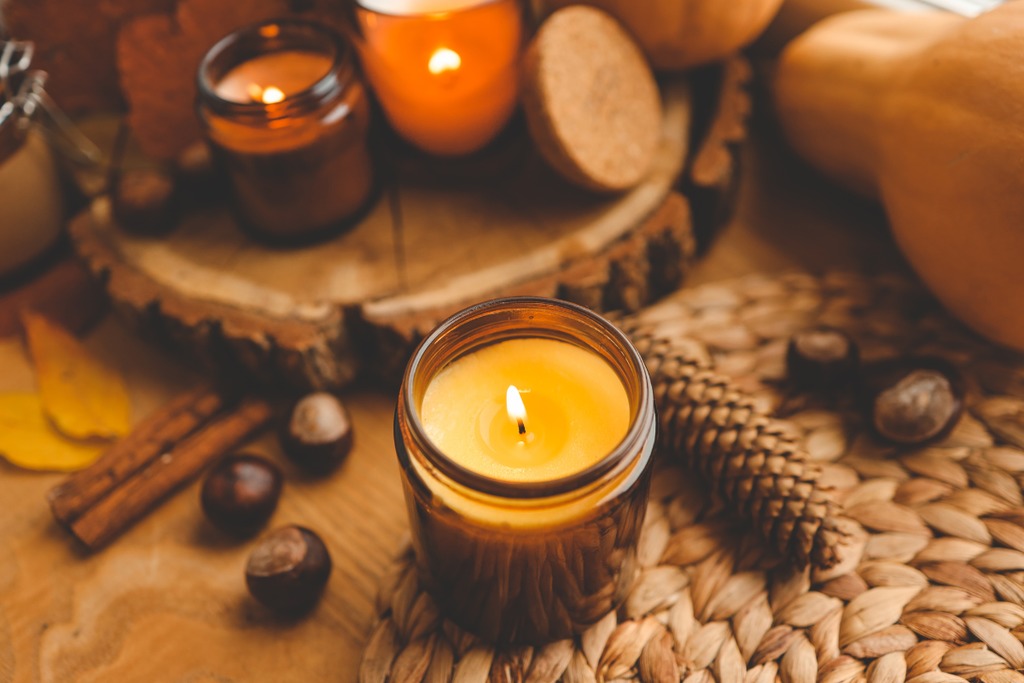 Candles and Warm Lighting
Candles not only provide a warm glow but also infuse your home with seasonal scents like cinnamon, pumpkin spice, and apple pie. Consider placing them in decorative lanterns or hurricane vases for added charm.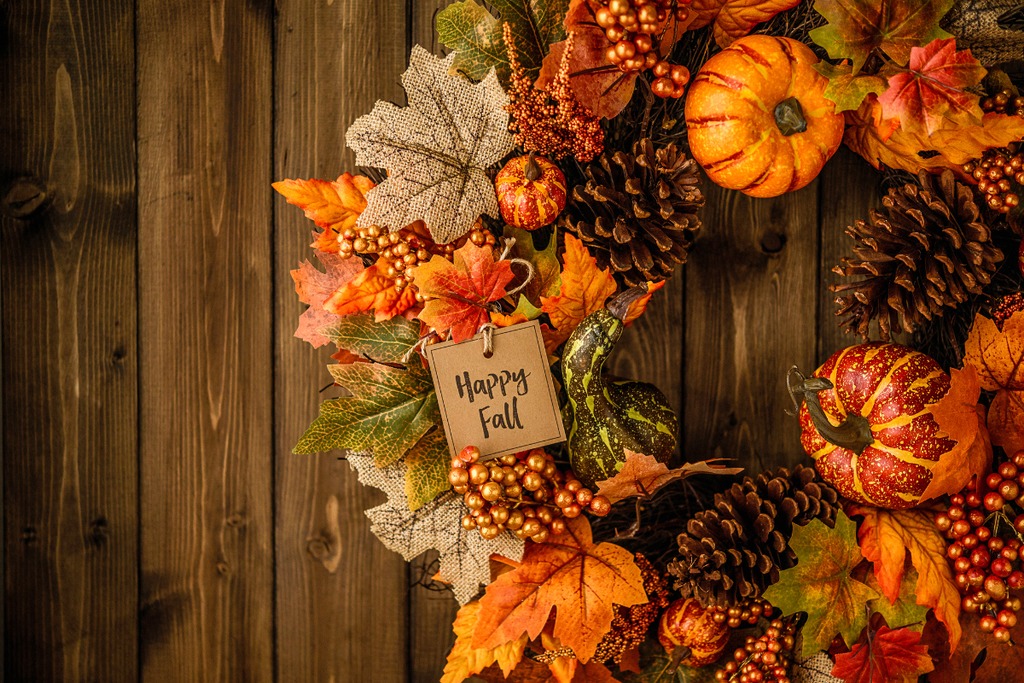 Fall-Themed Art and Accessories
Hang autumn-themed artwork or decorate with seasonal items like wreaths, garlands, and fall-themed prints. These details can instantly transform the look and feel of your home.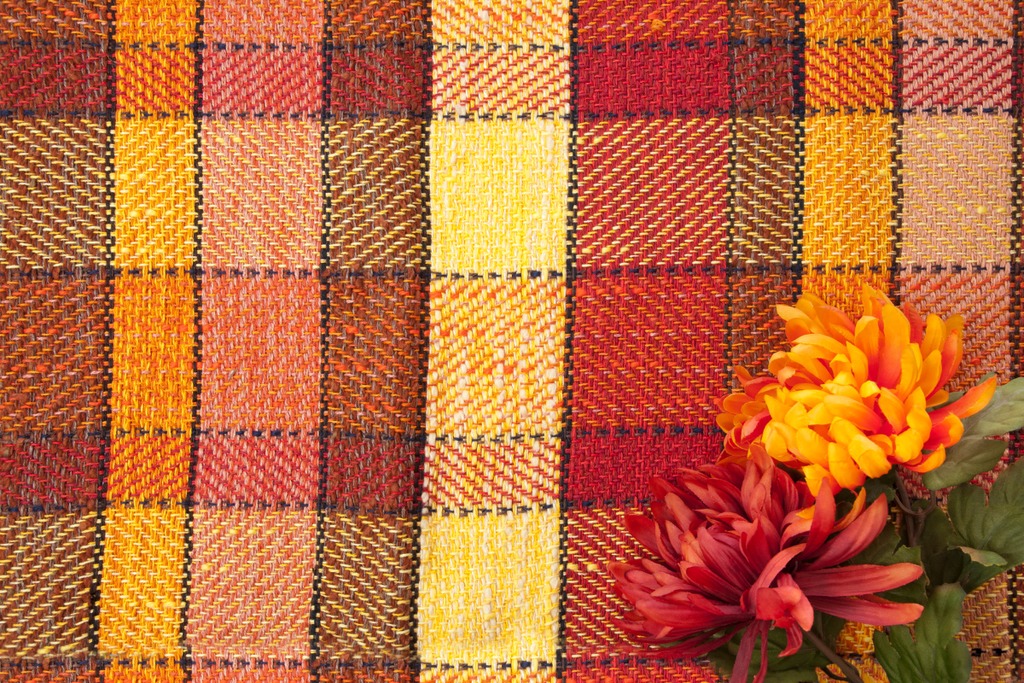 Cozy Textiles
Swap out lightweight summer linens for cozy textiles like flannel and faux fur. Drape soft blankets over your couch and add plush cushions to create an inviting space for lounging.
Exterior Decor: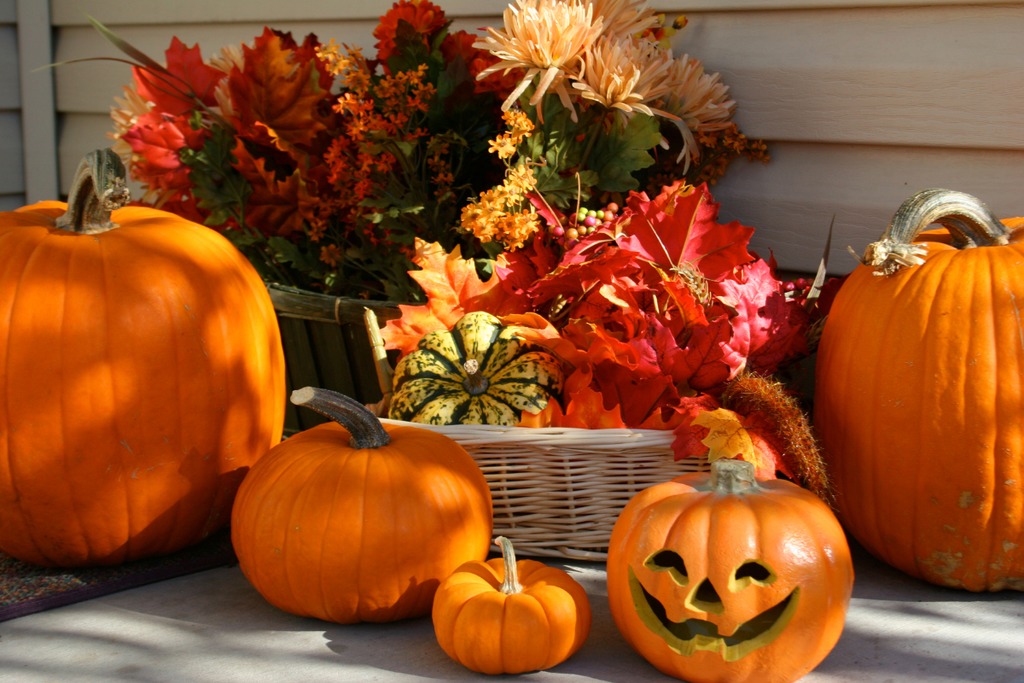 Pumpkin Display
Pumpkins are quintessential fall decorations. Create an eye-catching pumpkin display on your porch or doorstep. You can paint them in various colors or arrange them with other seasonal items like gourds and cornstalks.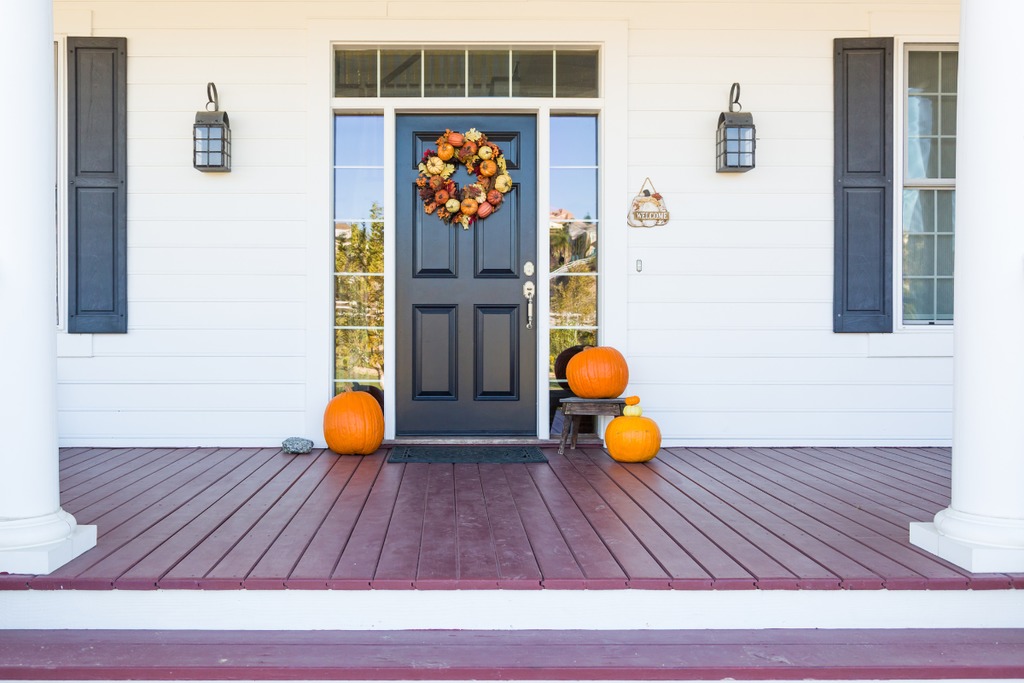 Wreaths and Door Decor
Hang a fall-themed wreath on your front door to give your home an instant seasonal upgrade. Consider using wreaths made of dried leaves, twigs, or even burlap for a rustic touch.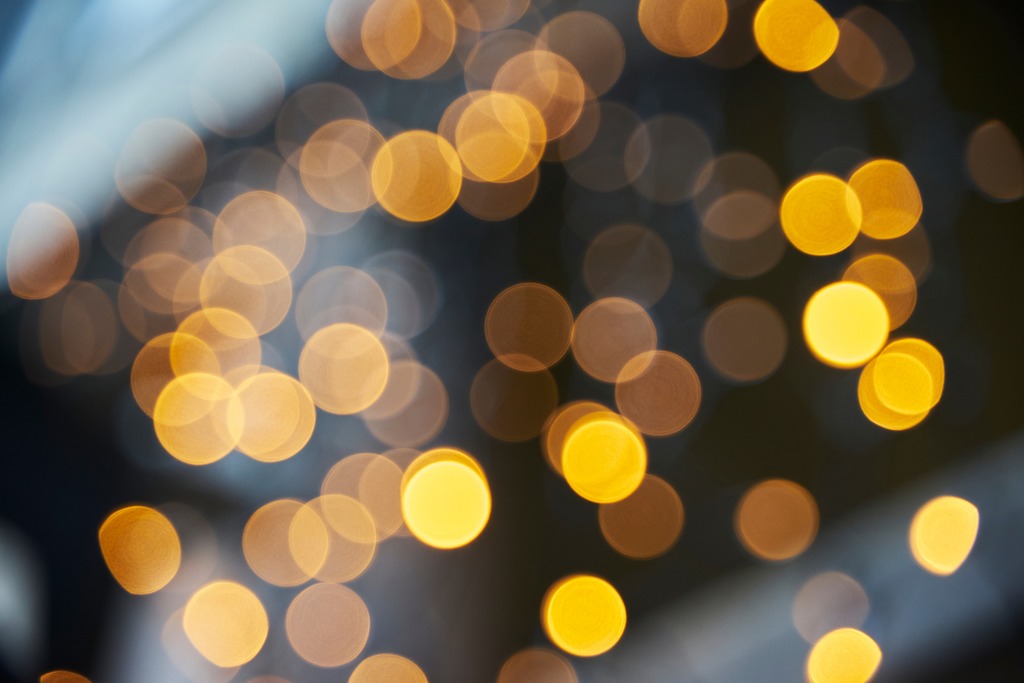 Outdoor Lighting
String some warm-toned fairy lights or lanterns along your porch or outdoor seating area. These lights not only enhance the cozy atmosphere but also provide practical illumination during darker evenings.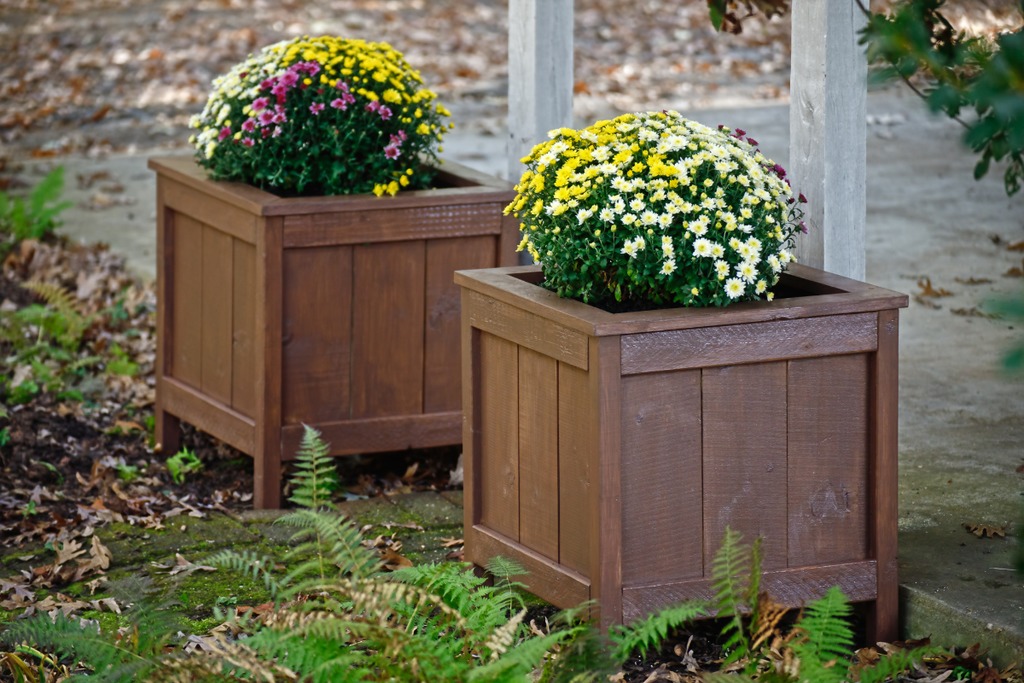 Seasonal Planters
Replace summer flowers with fall-appropriate planters filled with mums, pansies, or ornamental kale. These plants thrive in cooler temperatures and offer a burst of autumn color.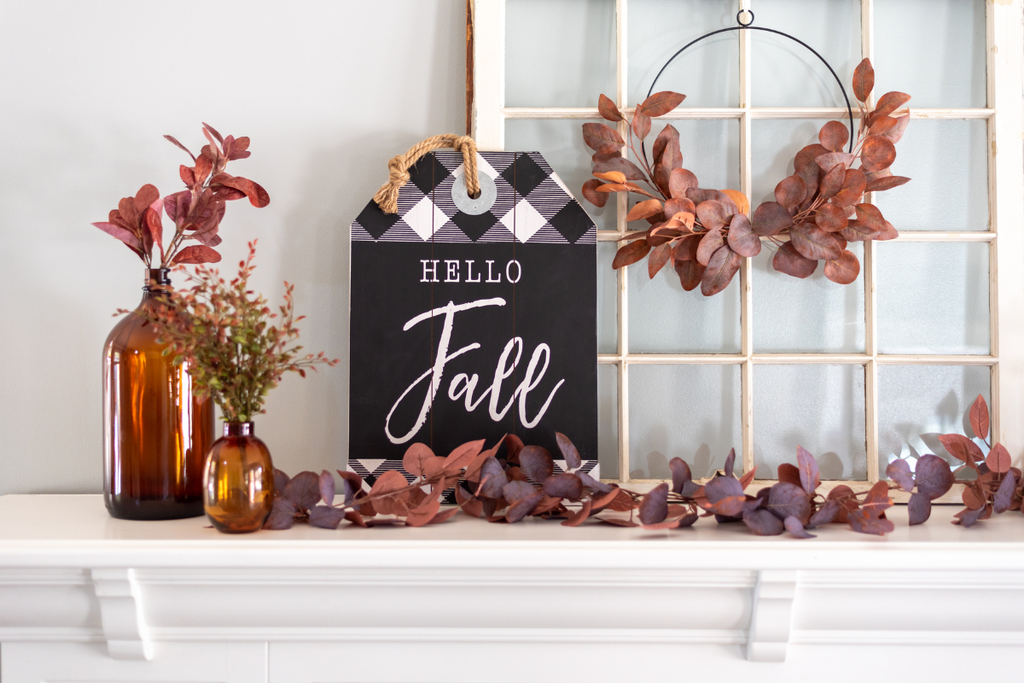 Decorative Signs
Add a personalized touch with decorative signs or chalkboard displays that greet guests with fall-themed quotes, messages, or your family's name.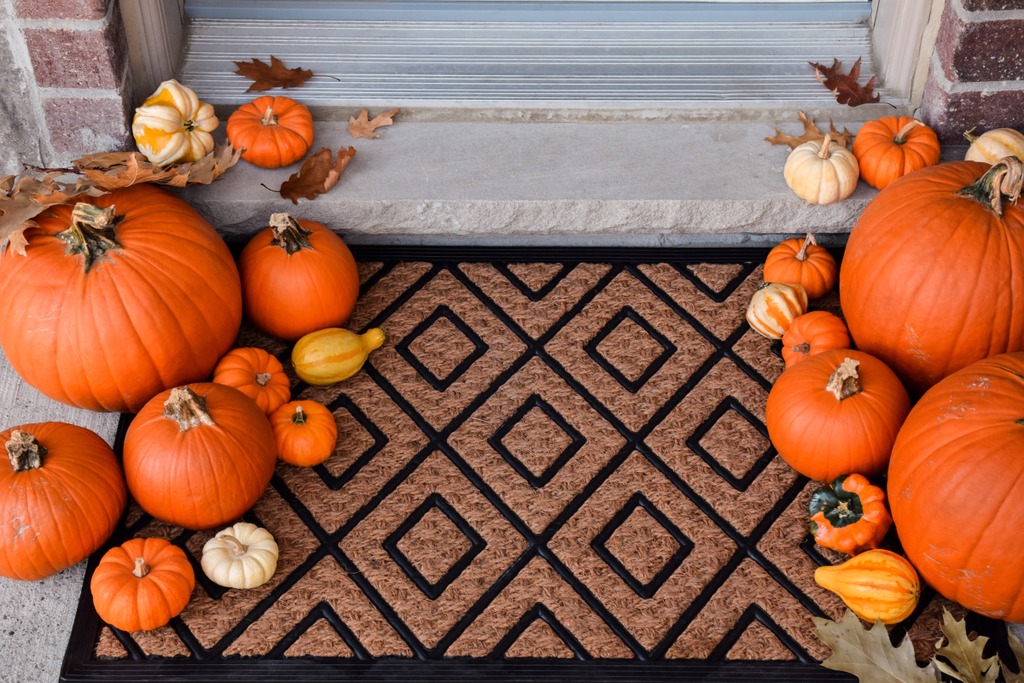 Autumn Door Mat
Don't forget the welcome mat! Choose one with a fall motif, whether it's a pumpkin, leaves, or a harvest-themed design.
Remember that fall decorating is all about embracing warmth, comfort, and the beauty of the changing seasons. Whether you prefer a traditional, rustic look or a more modern and minimalist approach, there are endless possibilities to make your home feel like a cozy autumn retreat. So, gather your favorite fall decor items, channel your creativity, and let the magic of fall transform your living space into a seasonal masterpiece. Happy decorating!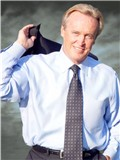 Virgil Beckham-Realtor® | One Click Realty
Phone: 615-305-1217