Since Covid, we have seen an uptick in home buyers racing to the suburbs. homeowners are finding solace in their outdoor spaces, transforming them into delightful retreats that reflect their lifestyles and embrace the beauty of nature. From relaxation to family gatherings, a well-designed outdoor space can elevate the overall ambiance of a suburban home. In this blog post, we'll explore the top five home outdoor design spaces that inspire suburban living and invite you to create your own outdoor haven.
Tranquil Backyard Sanctuary:
Escape the hustle and bustle of everyday life with a tranquil backyard sanctuary. Embrace natural elements like lush greenery, fragrant flowers, and trickling water features to create a serene oasis. Incorporate a cozy seating area with comfortable patio furniture, adorned with soft cushions and throws for added comfort. Adding a hammock under the shade of a tree can also provide a perfect spot for afternoon naps and relaxation. With the peaceful ambiance of a backyard sanctuary, you can find peace and serenity just steps away from your suburban home.
Cozy Outdoor Family Room:
Transform your backyard into a cozy outdoor family room where memories are made. Create an extension of your indoor living space by arranging comfortable sofas and chairs around a central coffee table. Make it a place to gather and unwind together. Consider installing an outdoor TV for movie nights under the stars or for cheering on your favorite sports teams. A fire pit with seating around it can also become a cherished spot for s'mores and storytelling. With a welcoming family room in your backyard, you'll enjoy countless quality moments with your loved ones.
Enchanting Cottage Garden:
Embrace the charm of a cottage garden in your suburban backyard. Filled with an array of colorful flowers and plants, the cottage garden exudes a whimsical and enchanting atmosphere. Mix and match various perennials and annuals, and let them grow freely to create a seemingly wild, yet delightful, landscape. Add a quaint garden bench, a winding pathway, and a small fountain or birdbath to complete the picture. The beauty of a cottage garden lies in its ability to evoke feelings of nostalgia and bliss, making it the perfect place to find inspiration and unwind.
All-Inclusive Outdoor Entertainment:
Host unforgettable gatherings in your all-inclusive outdoor entertainment space. Design a spacious patio with ample seating and a large dining area to accommodate guests comfortably. Install an outdoor kitchen equipped with a grill, sink, and mini-fridge, ensuring you can prepare delicious meals and drinks without missing the party. For added fun, include lawn games like cornhole, badminton, or even a mini-golf putting green. With an outdoor entertainment space, your suburban home will become the go-to destination for socializing and enjoyment.
Family-Focused Backyard Playground:
Create a family-focused backyard playground that sparks joy and fosters outdoor fun for children. Install swings, a slide, and a playhouse to encourage imaginative play. Incorporate a sandbox for sensory play, and consider adding a trampoline or climbing wall for adventurous youngsters. Designate an area for gardening and teach kids the wonders of growing their own fruits and vegetables. A family-focused backyard playground ensures that your suburban property becomes a cherished space for your children to explore, learn, and create lasting memories.
In the tranquil suburbs, the outdoor spaces of your home hold the potential to become true havens of relaxation, enjoyment, and family bonding. By embracing designs such as a tranquil backyard sanctuary, a cozy outdoor family room, an enchanting cottage garden, an all-inclusive outdoor entertainment space, or a family-focused backyard playground, you can make the most of your suburban living and create unforgettable experiences right at your doorstep. Embrace suburban serenity and design your dream outdoor space that perfectly complements your lifestyle and brings joy to your entire family
New Construction Homes on Large Lots
Let's Get You Moving!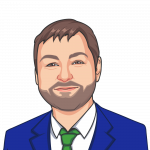 C.V. Williams-Realtor® | One Click Realty