Are you tired of scrolling through endless listings and attending open houses that just don't feel right in your search for Sumner County, TN homes for sale? Are you dreaming of finding the perfect property in this picturesque Tennessee county? Well, look no further! Welcome to Find Your Home Friday, brought to you by One-Click Realty. We've made your search for Sumner County, TN homes for sale as easy as one click, and today, we're diving into the top cities in Sumner County, TN, where your dream home might just be waiting.
Nestled along the shores of Old Hickory Lake, Hendersonville offers a picturesque backdrop for your future home. Known for its stunning lakefront properties and a range of housing options, this city has something for everyone. Imagine waking up to serene lake views, enjoying water sports right at your doorstep, and being part of a welcoming, family-friendly community. Hendersonville is not just a city; it's a lifestyle choice.
Gallatin, the county seat of Sumner County, is a blend of history and modernity. The historic downtown area exudes charm with its preserved architecture, boutique shops, and local eateries. When it comes to housing, Gallatin offers a diverse range, from historic homes with character to new developments with all the modern amenities you desire. Here, you can savor the best of both worlds.
For those seeking a quieter, small-town atmosphere with excellent affordability, Portland is a gem in Sumner County. You'll find welcoming neighborhoods, green spaces, and a strong sense of community. With its easy access to Nashville and surrounding areas, Portland offers the best of small-town living while keeping urban conveniences within reach.
White House is another charming town in Sumner County, known for its tranquility and convenience. With an array of housing options, from cozy single-family homes to larger estates, White House offers a peaceful escape from the hustle and bustle, all while being just a short drive away from Nashville's attractions and amenities.
Goodlettsville strikes the perfect balance between suburban comfort and easy access to Nashville. This city boasts a diverse housing market, excellent schools, and a vibrant community. Living here means enjoying a relaxed pace of life without sacrificing any of the opportunities a bigger city has to offer.
At One-Click Realty, we understand that finding your dream home can be overwhelming. That's why we're here to simplify the process and guide you every step of the way. With just one click, you can explore all the available listings in Sumner County and its top cities. Our experienced agents are dedicated to helping you find the perfect property that aligns with your lifestyle, preferences, and budget.
Ready to start your home search? Just one click away! Visit our website www.oneclickrealty.com where you can browse our listings, connect with our agents, and take the first step towards finding your forever home.
It's time to turn your dreams into reality in beautiful Sumner County, TN. Join us every Friday for more exciting insights into the suburbs of Nashville and the homes that make it special. Stay tuned for more #FindYourHomeFriday updates, and let's make your homeownership dreams come true! 🏡🔑✨
Sumner County TN Homes For Sale
Tune in Next Friday…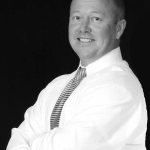 Rick Suiter-Broker®