Are you in search of the perfect place to call home in Tennessee? Look no further than Robertson County, where picturesque landscapes, friendly communities, and excellent schools come together to create an ideal living environment. In this edition of "Find Your Home Friday," brought to you by One Click Realty, we'll delve into what makes Robertson County, TN, a top choice for homebuyers.
Scenic Beauty and Small-Town Charm
Robertson County is known for its stunning natural beauty, characterized by rolling hills, lush green landscapes, and charming small towns. Communities like Springfield, Greenbrier, and White House offer a tranquil escape from the hustle and bustle of city life. Imagine waking up to the sight of gently swaying trees and colorful flowers right outside your window. In Robertson County, you can experience the best of Tennessee's natural beauty without sacrificing modern conveniences.
Community and Hospitality
One of the standout features of Robertson County is the warmth and hospitality of its residents. In Springfield, known as the "Home of the World's Most Beautiful Roses," you'll find a community that takes pride in its rich history and welcomes newcomers with open arms. Greenbrier and White House are equally friendly and welcoming, making it easy to establish meaningful connections and friendships.
Education for a Bright Future
For families with children, Robertson County offers a range of top-notch educational institutions. Springfield boasts schools that focus on academic excellence and holistic development, ensuring that your child's future is in good hands. Greenbrier and White House also have highly regarded school systems, making it easy to provide your children with an exceptional education.
Convenient Commute to Nashville
Robertson County's proximity to Nashville is a major advantage for those who need to commute to the city for work or leisure. The county's strategic location allows you to enjoy the amenities of the big city while returning to the comfort of your small-town oasis at the end of the day. It's the best of both worlds—a peaceful retreat without sacrificing convenience.
Are you ready to make Robertson County, TN, your new home? One Click Realty is here to assist you every step of the way. Our team of experts is dedicated to helping you find the perfect property in communities like Springfield, Greenbrier, and White House.
From cozy family homes to spacious estates, we have a wide range of listings to suit your preferences and budget. Start your journey towards homeownership today.
Your dream home in Robertson County, TN, is just one click away. Let's make it a reality together.
In Robertson County, you'll find more than just a house; you'll find a community, a future, and a place to truly call home. Don't miss out on the opportunity to experience the best of Tennessee living in this charming county.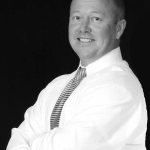 Rick Suiter-Broker®
Phone: 615-533-6419